The appointment for the next outpatient clinic of Assoc. Prof. Karlo Houra, MD, PhD in Varaždin is on:
– Monday, 12 December 2022 at Spine Center Varaždin – Nado Center.
If you are experiencing problems with your spine, neck or back pain with or without spreading to the extremities, it's time to contact an expert who, based on a clinical examination, will advise you and explain how to eliminate or alleviate your problem as much as possible.
second neurosurgical opinion

surgical treatment of the spine

conservative spine treatment
For all information, price and appointments, we ask patients to contact Spine Center Varaždin – Nado Center directly at:
091-311-0822 or
nado.varazdin@gmail.com.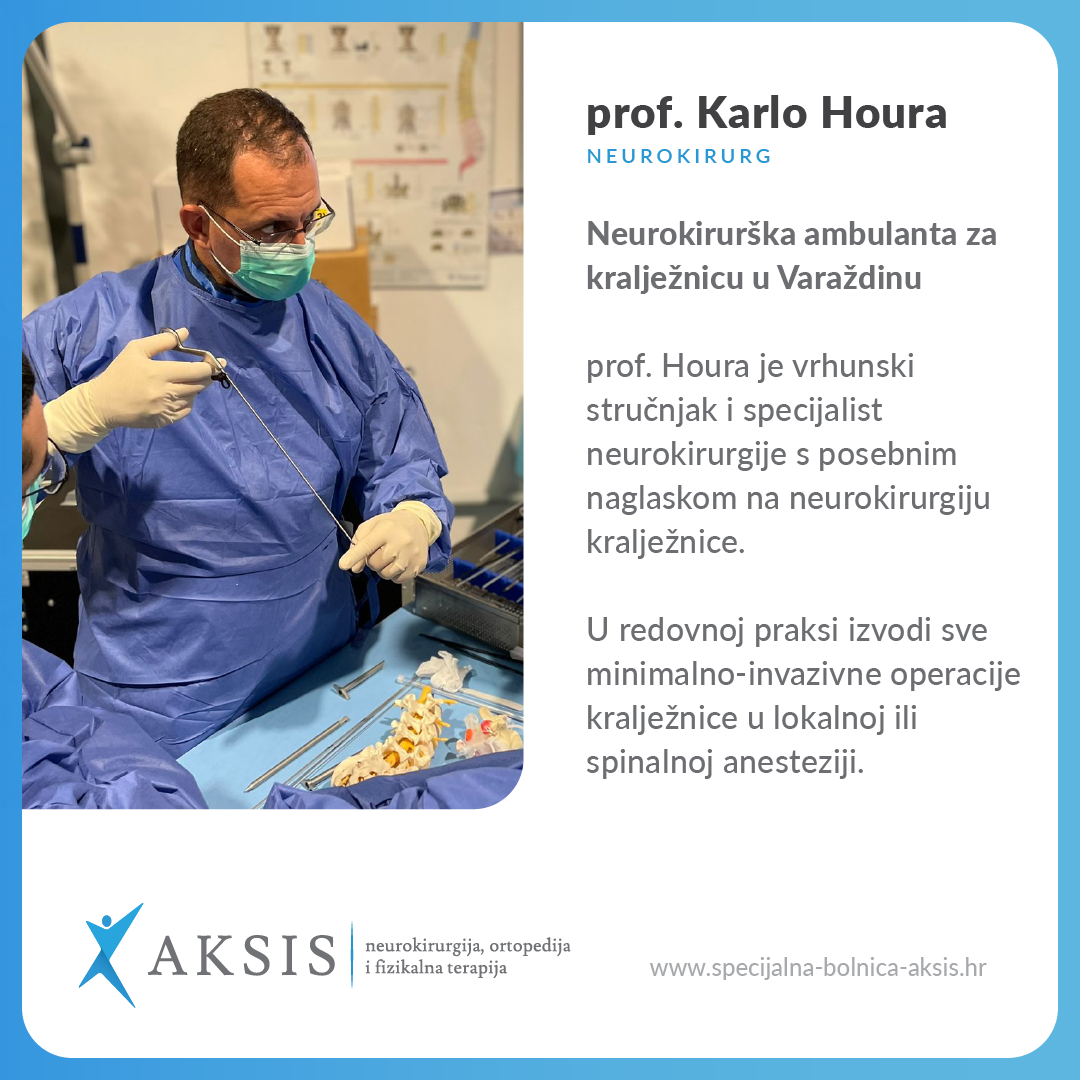 Your AKSIS Special Hospital 🏥