The process is simple, but you have to carefully follow the next 4 steps. If you encounter any problems, please don't hesitate to contact us.
Opening the CD/DVD (2 methods)
Put your disc (CD/DVD) in PC/Notebook and wait for the "AutoPlay" message. When it's open, please click on "Open Folder to View Files", as shown in the image below.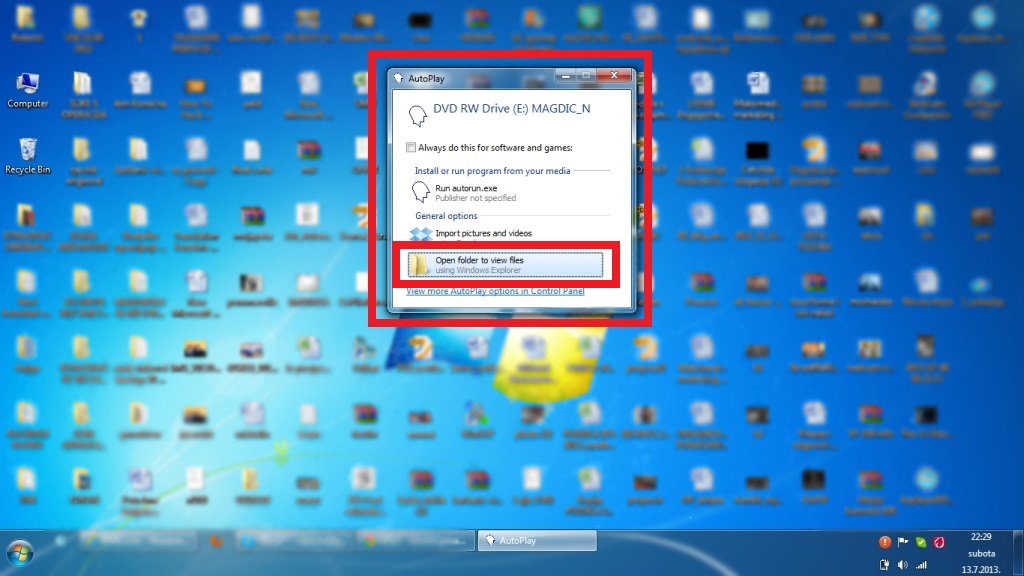 In case this message didn't show up, you'll have to open "My Computer" manually, right-click on a CD/DVD drive and left-click "Open", as shown in the image below.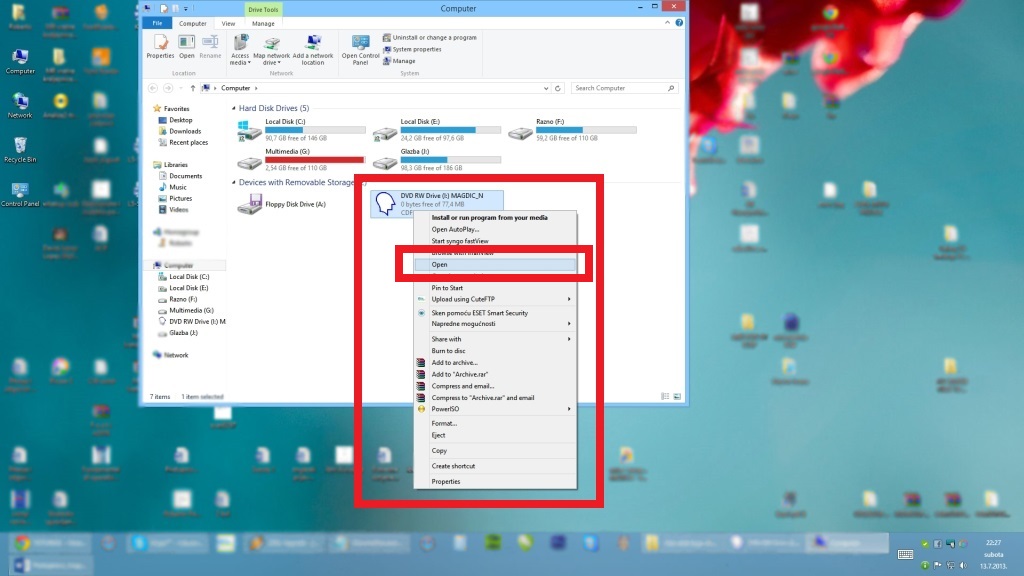 Compressing CD/DVD content
After successfully opening the CD/DVD, the aim is to compress all files to one file (usually ZIP or RAR file). Please select all files by simultaneously pressing "CTRL" button + the letter "A" or selecting all files with your mouse pointer. After that, right-click on any of the selected files, go to "Send" and choose "Compressed (zipped) folder", as shown in the image below.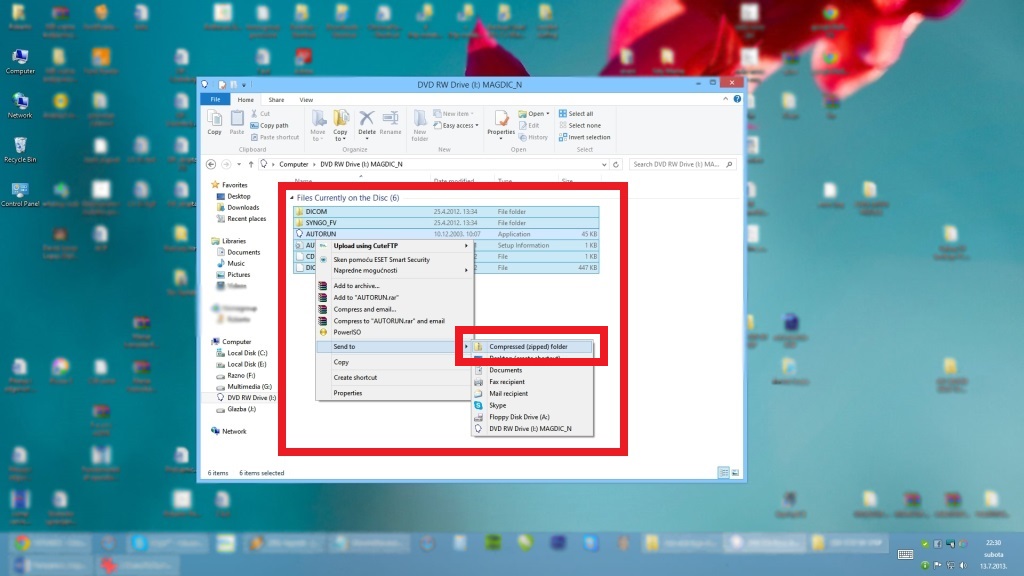 Now you will get the warning message saying that the file cannot be created on the CD/DVD, but don't worry. This is normal and logical. Just press "Yes" as shown in the image below.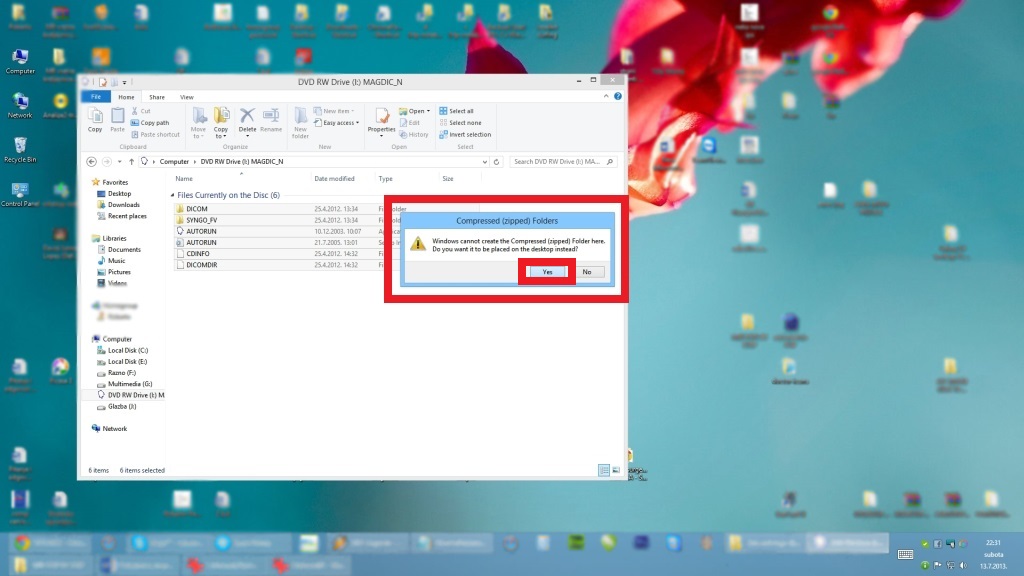 Within a few moments, the compressed file will be created on your desktop, ready to be shared with us! In this case, the file is named "SYNGO_FV.zip", but if the title of your file is different, that's fine!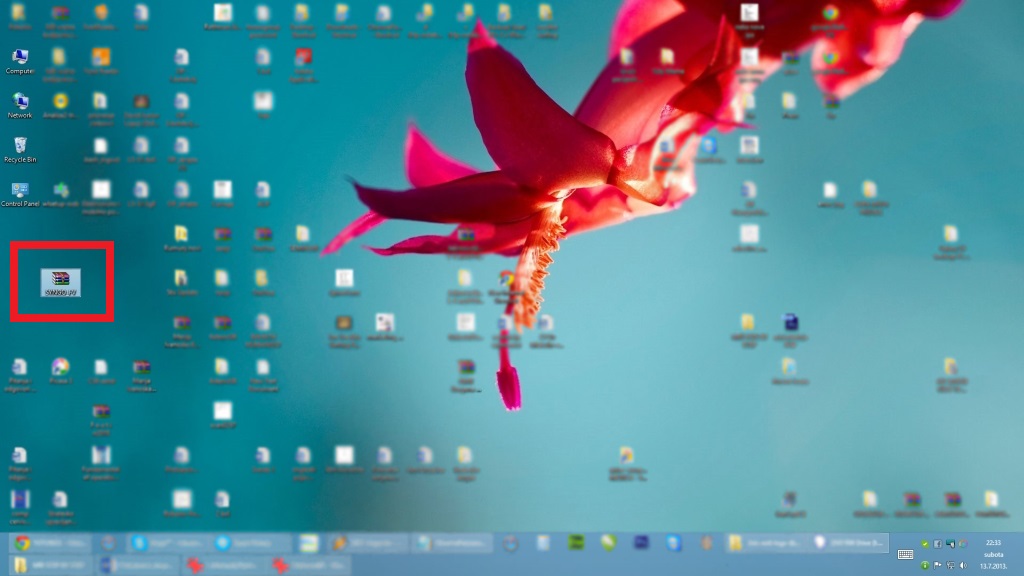 Transferring the CD/DVD file to Aksis Special Hospital
After you have successfully opened CD/DVD and compressed all the files into one – now you are ready to send the file directly to us. For this purpose, we recommend WeTransfer as a reliable, secure, fast, and free service. Please go to www.wetransfer.com and click on "Add Files", as shown below.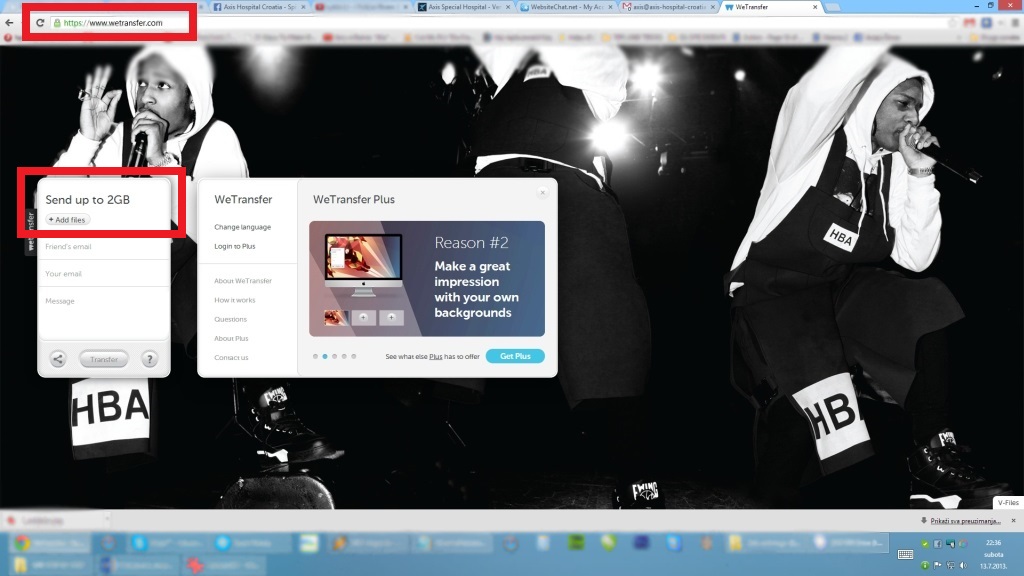 Navigate to "Desktop", where the file was saved, and search. In our case, we search for SYNGO_FV.zip. Then click "Open", as shown in the image below.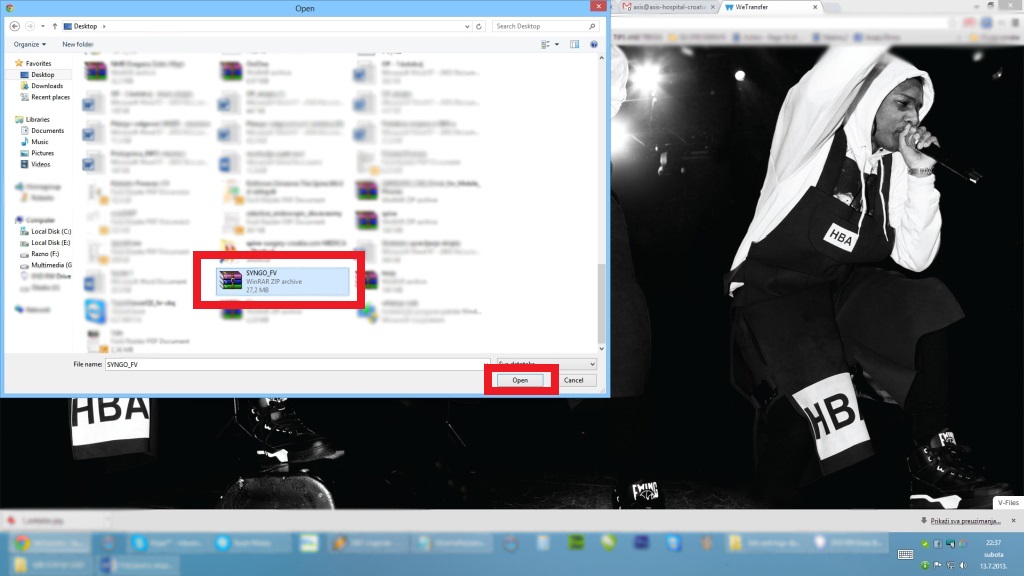 Afterwards, please fill in the requested information and click on "TRANSFER":
E-mail to: our (or any doctor's/hospital's) e-mail address
Your e-mail: please enter your full e-mail address
Message: please write your personal and contact info and the specifics of your case (if you haven't done so earlier).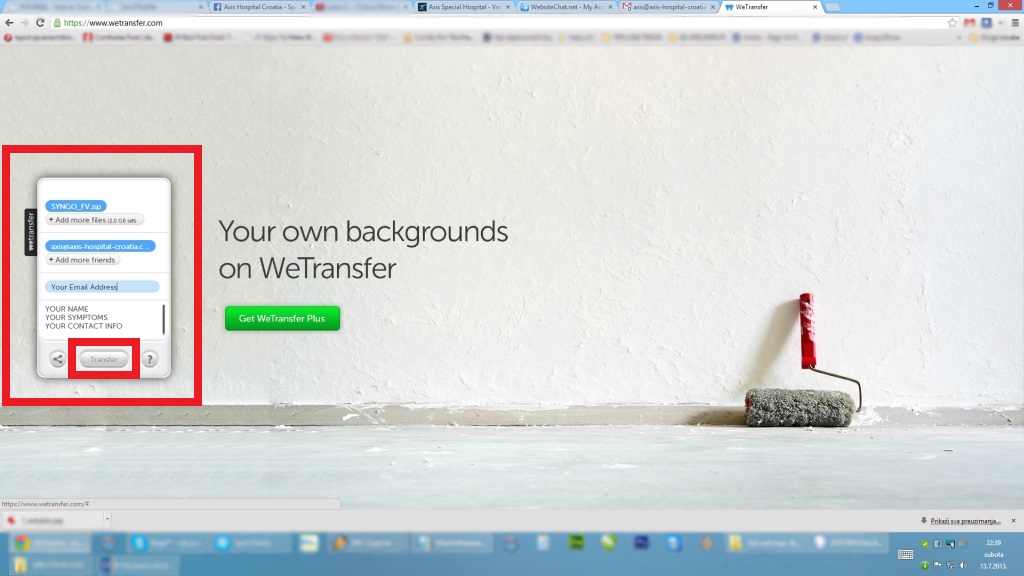 ✔️JOB DONE